Arctic Melbourne is proud to bring you a variety of DeLonghi products, made in Italy from quality materials and produced to the highest standards of perfection. DeLonghi offer a range of steel panel radiators, vertical radiators, tubulars and straight or curved designer towel rails - all of which come with an impressive 25 year warranty. Choose from traditional or modern finishes, or custom order from their extensive designer range.
​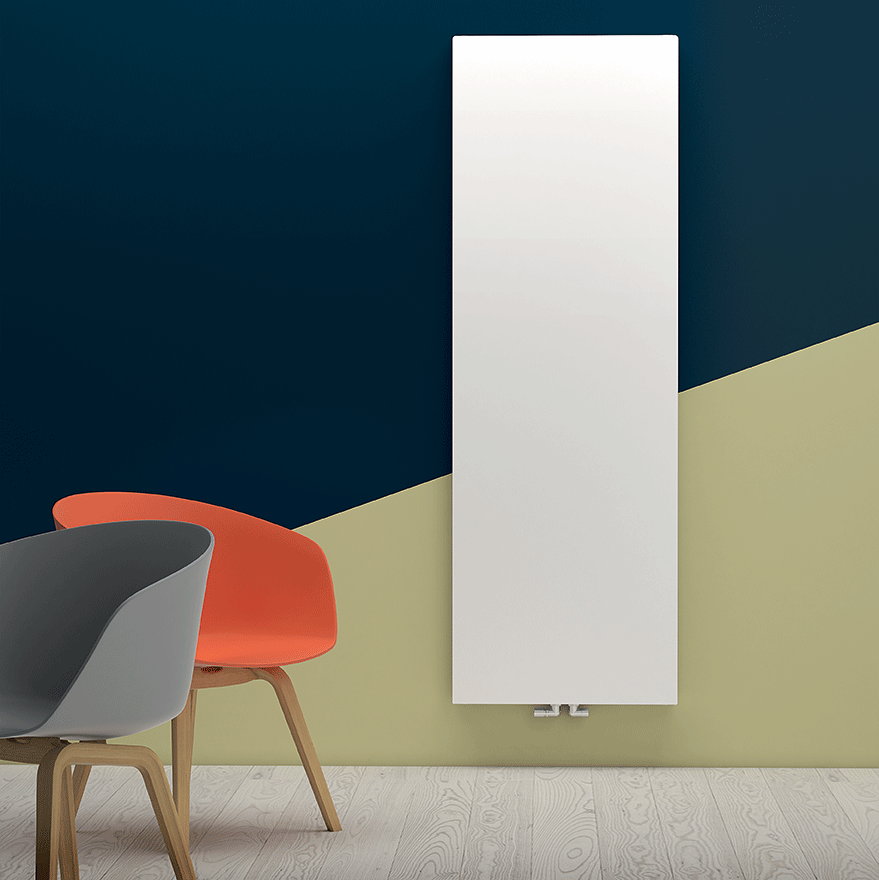 REASONS TO CHOOSE HYDRONIC HEATING FOR YOUR MELBOURNE HOME
Hydronic heating is efficient, environmentally conscious, cheap to run, and great for allergy sufferers. Heating water with a boiler or heat pump, a hydronic system then circulates the water through sealed pipes which either attach to radiator panels and tubular radiators, or through pipes for underfloor heating. This radiant heat is highly efficient, and won't create the dry, particle-laden air that can result from other forms of heating.
​
You will have the option to add on the additions you want to your hydronic heating. Melbourne homeowners may choose to attach a towel rail rather than a radiator panel in the bathroom, or to customise the system in other ways that better suit their particular needs.
​
The water in a hydronic system remains in continuous circulation, returning used water to the heating unit for an extremely efficient system that doesn't waste a drop. To add to the efficiency, you can individually adjust each radiator panel, tubular radiator, towel rail, or flooring zone. Alternatively, you can control the temperature for your home via a central thermostat to create an even temperature throughout.
UNDERFLOOR HYDRONIC HEATING FOR MELBOURNE
While often thought of as a luxury addition, underfloor hydronic heating is actually a very practical addition to any new home. If you want to learn more about the various options for hydronic heating in Melbourne, then talk to the team at Arctic Melbourne about the relative merits of hydronic slab heating, in screed heating, heat diffusion plates, or under tile electric heating.
SLAB HEATING
​
Hydronic slab heating is the cheapest and most common method of under floor heating. Premium hydronic pipes are laid in carefully pre-planned patterns to suit your home, and zoned accordingly. Compared to the more expensive in screed option, the one downside to slab heating is that the heat is diffused through the entire slab. This means that some of the heat travels down away from your home, and more energy is required to warm your flooring to the desired temperature.
​
WHICH RADIATOR PANELS ARE BEST FOR HYDRONIC HEATING IN MELBOURNE?
We install DeLonghi radiator panels because of the company's longstanding reputation for quality, and generous 25 year warranty. DeLonghi steel radiator panels are highly efficient, providing excellent heat diffusion for your hydronic heating. Melbourne homeowners may also choose to have vintage style cast iron radiators, or luxury Italian designer panels fitted at custom request.
​
By powder coating the radiator panels to suit their chosen decor, even standard panels can become a stylish addition to the modern home.
ATTACHING TOWEL RAILS TO THE HYDRONIC HEATING IN YOUR MELBOURNE HOME
In a bathroom, ensuite, or even the laundry, you may choose to replace the standard radiator panel with a hydronically heated towel rail. Like any other heated towel rail, it will keep your towels (or your clothes) dry and toasty warm, and because it is connected to the hydronic heating, Melbourne homeowners can enjoy a well-heated bathroom year round.
​
Combining your bathroom's towel rail with a source of heat is a great space saving measure. You can even choose the size and horizontal or vertical ladder towel rail design that will best suit your space. Choose from DeLonghi's flat or curved towel rail designs, in sleek chrome, stylish black, or modern white finishes.
​
Heating towels and bathrooms with a hydronic heating system is also an excellent way to prevent dampness and mould for a healthier home environment.
THE BEST BOILERS & HEAT PUMPS FOR HYDRONIC HEATING SYSTEMS IN MELBOURNE
You can talk to the Arctic Melbourne team about the best way to power your hydronic heating. Melbourne homeowners may choose from:
​
Natural Gas Boilers

LPG or Diesel Boilers

Wood Fired Boilers

Electric Heat Pumps
​
The heating method you use will depend on your budget and future usage requirements. Natural gas boilers are popular because they are affordable to install and to run. However, there are also quality alternatives available in either wood pellet boilers or electric heat pumps if you decide gas is not the right option for you. Whichever heating method you choose, you will find only the best brands available from Arctic Melbourne, including Immergas, Galletti, and Daikin.
CONNECT GOOGLE NEST TO YOUR HYDRONIC HEATING SYSTEM
No longer a luxury that only the lucky few can afford; smart devices can now turn any modern home into a smart and connected home. The Google Nest system is an upgraded version of the traditional thermostat. Connect it to your home's heating system, and set the program that suits your needs.
You can allow the Nest thermostat to run its own energy saving programs, or control it remotely using your phone or tablet.