Arctic Melbourne is proud to bring you quality DeLonghi products, made in Italy from quality materials and produced to standards of perfection. DeLonghi offer a range of steel panel radiators, vertical radiators, tubular's and straight & curved designer towel rails - all with an impressive 25 Year Warranty. Choose from traditional or modern finishes, or custom order from their extensive designer range.
​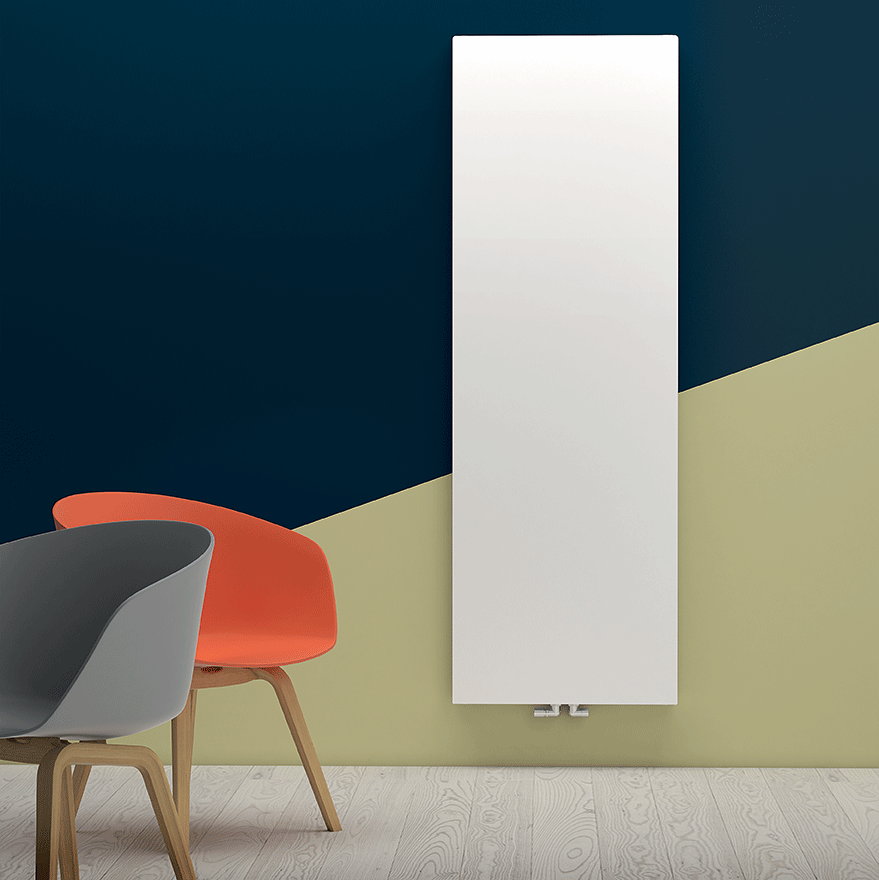 WHAT IS HYDRONIC HEATING?
Hydronic heating is the cleanest and most efficient method of warming your home or work space. The hydronic system simply heats water using a boiler or a heat pump and moves it via sealed pipes throughout the home. This system can be used to heat radiator panels, towel rails and flooring.
​
Hydronic heating is extremely efficient. Once used, the water in your pipes is returned to be reheated via a recirculating system. The hydronic system runs separately to the homes domestic hot water supply, and will not increase your water bill or interrupt the hot water in your shower.
​
Panel radiators, towel rails and under floor piping all operate as radiant heat emitters. They radiate heat which spreads evenly throughout your space without pushing around airborne particles or dust. This makes hydronic heating the best option for allergy sufferers, children and the elderly. Radiators and towel rails can be individually adjusted to provide ultimate comfort in each room, or zoned to offer you complete control of your whole home via a single thermostat.
Building a new home? Hydronic under floor heating is a must have luxury. There are many methods to choose from including slab heating, in screed heating and heat diffusion plates where a slab is not possible - including second story rooms. We also offer electric under tile heating for small individual spaces like bathrooms and en-suits.
SLAB HEATING
​
Hydronic slab heating is the cheapest and most common method of under floor heating. Premium hydronic pipes are laid in carefully pre-planned patterns to suit your home, and zoned accordingly. Compared to the more expensive In-Screed option, the downside to Slab Heating is that the heat is diffused through the entire slab. This means that some of the heat travels down away from your home and more energy is required to warm your flooring to the desired temperature.
​
DeLonghi traditional hydronic radiator panels are the most common method for heating individual rooms. Panels are available in a traditional finish or a sleek modern finish and are sized to both fit and adequately heat your room. Radiator panels can also be powder coated to match your interior colour scheme.
​
Luxury Italian Designer Panels and old school Cast Iron Radiators are also available by custom order.
​
All Delonghi steel radiator panels come with an impressive 25 year warranty.
Hydronic Towel Rails are used to replace radiator panels in spaces such as bathrooms, en-suits and laundries. The towel rail is heated using the same hot water method as a traditional radiator. Not only will it warm your towels and dry your clothes, but it will also heat the entire room using the magic of hydronic radiant heat. This is a great space saving option as the hydronic heated towel rails are slim and can be sized appropriately to fit your wall space.
​
Delonghi Hydronic Towel Rails are available in both flat an curved options, as well as chrome, white or black finishes.
Power your hydronic heating system with our range of
Natural Gas Boilers

LPG or Diesel Boilers

Wood Fire Boilers

Electric Heat Pumps
​
Natural Gas boilers are our most popular and budget friendly option for new hydronic heating installations. Arctic Melbourne use only leading brands such as Immergas, Galletti and Daikin so you can trust in the quality and longevity of your system. Gas not available at your property? Not a problem! Ask us about our alternative options such as electric heat pumps and wood pellet boilers.
The Google Nest is a stylish and innovative wireless smart thermostat for your home. It's state of the art technology allows the Nest to learn your schedule and suggest programming options best suited to you. Control it from your home or remotely via your smart phone or tablet.
Ask us about using Nest with your home's hydronic heating system.